Public-Private Synergies, Ecological Transition and Urban Regeneration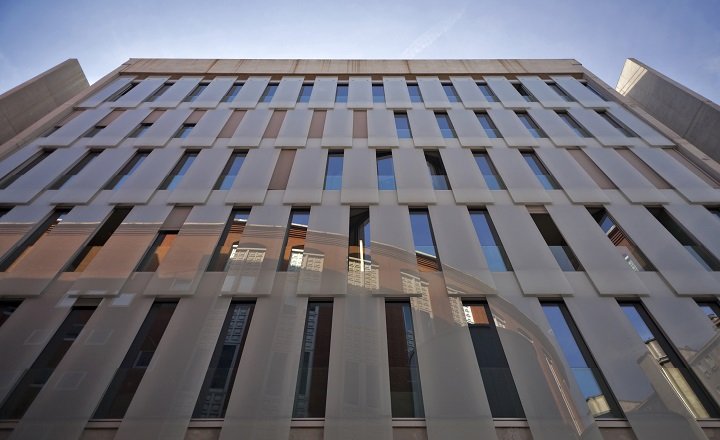 Room B, via Sarfatti 25, Milan
-
Does the PNRR meet the needs of sustainable growth?
*The event will be in Italian

Martedì 23 novembre 2021, ore 10.00
Aula B, via Sarfatti 25, Milano
SINERGIE PUBBLICO PRIVATO, TRANSIZIONE ECOLOGICA E RIGENERAZIONE URBANA
Le risposte del PNRR alle esigenze della crescita sostenibile
Il seminario fa parte del ciclo di incontri di aggiornamento sui contratti pubblici organizzato da Upel Milano e Fondazione Enti Locali, con il contributo scientifico dell'Osservatorio di Diritto Comunitario e Nazionale sugli Appalti Pubblici (Università di Trento) e dell'Osservatorio sui contratti pubblici e la sostenibilità del GREEN Centro di Ricerca sulla geografia, le risorse naturali, l'ambiente, l'energia e le reti (Università Bocconi).

Modera:

MIRIAM ALLENA
Avvocato del Foro di Milano. Professore di Diritto amministrativo presso l'Universita Bocconi di Milano. Dirige il comitato esecutivo dell'Observatory on Public Procurement and Sustainability dell'Università Bocconi.
Relatori: GIUSEPPE ANDREA PRIMERANO
Avvocato del Foro di Roma. Ricercatore presso l'Università degli studi di Bari.
PIERLUIGI MANTINI
Avvocato e Professore presso il Politecnico di Milano. Svolge il ruolo di consigliere giuridico della Struttura Commissariale per la ricostruzione dell'Italia centrale e presso il Ministero per le Infrastrutture e i Trasporti.
PIERO PELIZZARO
Chief Resilience Officer - Direttore della Direzione di Progetto Città Resilienti del Comune di Milano. Submember of the European Board of the Resilent Cities Network. Esperto nello sviluppo di strategie di resilienza.
Interviene:
ACHILLE LINEO COLOMBO CLERICI

Presidente Ordine Assoedilizia di Milano
La partecipazione all'evento è gratuita.
L'evento è in corso di accreditamento presso l'ordine degli avvocati di Milano.